This Week in Breach News: Egregor ransomware is flying high in retail, manufacturing & staffing around the world, and Amazon phishing scams are even more of a holiday menace than usual to businesses this year.
If your business isn't using our Dark Web Monitoring Services please call us for a free scan and to discuss setting up this cutting edge monitoring service for you!
Not ready to talk yet? Visit our website to get your FREE Dark Web  Scan. You will get a free, no obligation scan sent to your inbox within 24hrs. Visit today: www.denbeconsulting.com
Greater Baltimore Medical Center
https://www.securityweek.com/greater-baltimore-medical-center-hit-ransomware-attack
Exploit: Ransomware
Greater Baltimore Medical Center: Hospital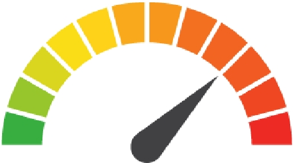 Risk to Business: 1.622 = Severe
A ransomware attack left Greater Baltimore Medical Center (GBMC) scrambling after many of its systems were knocked offline, impacting patient care. Procedures scheduled for 12/07/20 had to be rescheduled. Backups and workarounds enabled the hospital to keep functioning as the attack was investigated and mitigated. Recovery is ongoing.
Individual Risk: No personal or consumer information was reported as impacted in this incident.
Customers Impacted: Unknown
How it Could Affect Your Customers' Business: Ransomware is increasingly being used as a way to cause operational disruptions instead of just snatching data, complicating its impact.