This Week in Breach News: Phishing nets cybercriminals more than $2 million from the Republican Party, Google employee information is exposed in a third-party breach, healthcare targets get walloped again, data breach fines pack a punch, and should you just pay the ransom for stolen data?
Top Source Hits: ID Theft Forum
Top Compromise Type: Domain
Top Industry: Education & Research
Top Employee Count: 1 - 10
If your business isn't using our Dark Web Monitoring Services please call us for a free scan and to discuss setting up this cutting edge monitoring service for you!
Not ready to talk yet? Visit our website to get your FREE Dark Web Scan. You will get a free, no obligation scan sent to your inbox within 24hrs.
Visit today: www.denbeconsulting.com
Steelcase
https://www.fox17online.com/news/steelcase-experiences-cyberattack
Exploit: Ransomware
Steelcase: Furniture Manufacturer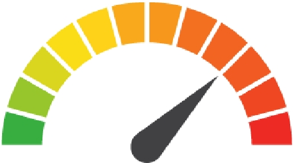 Risk to Business: 2.311 = Severe
Furniture manufacturing giant Steelcase was hit with a nasty ransomware attack that forced a brief shutdown of all systems. The company was able to quickly contain the suspected Ryuk ransomware incident and says that no data was stolen. Recovery operations were fast and everything is back online.
Individual Risk: No personal or consumer information was reported as impacted in this incident.
Customers Impacted: Unknown
How it Could Affect Your Customers' Business: These days, ransomware attacks aren't just a threat to
data - they're being used to shut down production lines, impact infrastructure, and cause havoc.