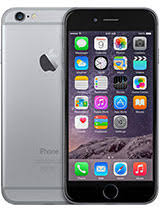 Apple's 2017 "batterygate" saga was a huge controversy that exposed Apple for throttling performance of older iPhones with aging batteries. A settlement was finally reached earlier this year and now consumers have the option to file a claim to receive a chunk of the $500 million settlement. There is now a website you can register your claim. To be eligible for this claim, you must currently or have previously owned one of these devices:
An iPhone 6, iPhone 6 Plus, iPhone 6S, iPhone 6S Plus, and/or an iPhone SE running iOS 10.2.1 or later before December 21st, 2017
An iPhone 7 or iPhone 7 Plus running iOS 11.2 or later before December 21st, 2017
You also must provide the website with your iPhone's serial number. If you no longer have your iPhone, you can use the website's provided search tool to find the serial number. Apple will "provide a cash payment of approximately $25 per eligible device", although that number can go down if the number of approved claims exceeds the settlement amount.
The payments should come "promptly" after the final hearing on December 4th where a judge will sign off on the settlement if there is no appeal.
In 2017, Apple came under fire for slowing the performance of older iPhones with aging batteries. In response to the controversy, Apple offered cheaper battery replacements and gave users the ability to disable battery management. Apple received a large amount of publicity for this controversy, with some countries even investigating Apple over the battery decision.
Original article by The Verge