This Week in Breach News: A Florida municipal water plant breach raises alarm.
If your business isn't using our Dark Web Monitoring Services please call us for a free scan and to discuss setting up this cutting edge monitoring service for you!
Not ready to talk yet? Visit our website to get your FREE Dark Web Scan. You will get a free, no obligation scan sent to your inbox within 24hrs. Visit today: www.denbeconsulting.com

Chess.com
https://www.hackread.com/vulnerability-chess-com-50-million-user-records-accessed/
Exploit: Security Vunerability
Chess.com: Gaming and Resource Site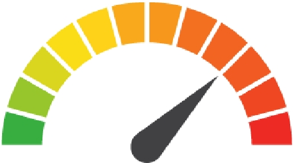 Risk to Business: 2.211 = Severe
Security researchers found a critical bunch of vulnerabilities in chess.com's API. The flaws could have been exploited to access any account on the site. They could also be used to gain full access to the site through its administrator panel. The website quickly fixed the problem after they were informed. There's no current evidence that it was accessed by bad actors before it was patched.
Customers Impacted: 50 Million
How it Could Affect Your Business: Security vulnerabilities can lead companies down dangerous paths and expose them to unexpected risks. Building a strong security culture helps make sure everyone is on the same page when it comes to data protection.