This Week in Breach News: This week's certainly been one for the books! Nation-state hackers mount a huge campaign against cybersecurity companies and several US federal agencies, the EU's drug regulator takes a hit, new insight into cyberattack response plan essentials, and fake Zoom invite pitfalls abound.
The Week in Breach News: Top Threats This Week
Top Source Hits: ID Theft Forum
Top Compromise Type: Domain
Top Industry: Education & Research
Top Employee Count: 11-50
If your business isn't using our Dark Web Monitoring Services please call us for a free scan and to discuss setting up this cutting edge monitoring service for you!
Not ready to talk yet? Visit our website to get your FREE Dark Web Scan. You will get a free, no obligation scan sent to your inbox within 24hrs. Visit today: www.denbeconsulting.com
SolarWinds
https://www.newsweek.com/solarwinds-hack-customer-list-suspected-russian-cyberattack-1554467
Exploit: Hacking (Nation-State)
SolarWinds: Cybersecurity Software Developer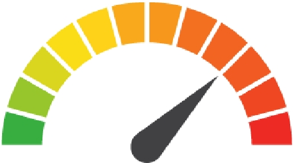 Risk to Business: 1.122 = Extreme
An incursion by suspected Russian nation-state hackers at this major cybersecurity solutions provider was the suspected starting point of a massive hacking incident impacting a number of federal agencies and defense assets. The hackers were able to obtain authentic credentials that enabled them to inject code into a routine software patch, opening backdoors into client files and systems.
Individual Risk: No personal or consumer information was reported as impacted in this incident.
Customers Impacted: 3,000
How it Could Affect Your Customers' Business: Nation-state hacking is a growing problem that can lead to damaging, nightmarish consequences. One tool that was used in this hack was that old favorite - phishing.